EVENTS
PLEASE CHECK BEFORE YOU GO ...
Many events are being canceled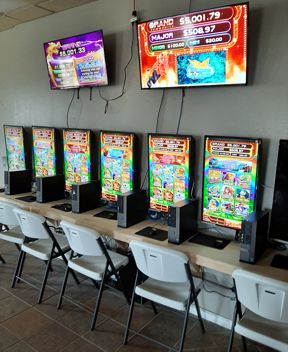 ••• COME SEE ME TODAY •••
at 2213 S. First Street in Downtown Lufkin & play my SWEEPSTAKES MACHINE for a chance to win CASH!
<
•••••••••• NOTICE ••••••••••
Christopher C. Bruton is no longer assocoated with Shirley Electric. Call only JP Shirley 409.429-0368 at Shirley Electric
WORKFORCE SOLUTIONS VIRTUAL 12-COUNTY JOB FAIR: Thursdays, April 1, 8, 15, 10am-noon. Must register for each event www.detwork.org/JobFairsHiringEvent. Those who register will be able to meet with employers, read about job openings, ask questions & submit resumès ... Employers are encoraged to participate in the hiring events by calling 936.639-1351 or mclark@detwork.org
••••• LUFKIN VFW DANCES •••••
Fri, April 23, 7pm-11pm - featuring Steppin' Out $10./person • Fri, April 30, 7pm-11pm - featuring Honky Tonk Country DJ style $8./person • Fri, May 7 - featuring Glenn Lenderman $10./person ... at the VFW, 1800 Ford Chapel Road in Lufkin ... Snack bar & main bar open for all 3 ... Everyone welcome!
••• FOR FREE EDUCATION •••
AND CAREER TRAINING for those age 16-24, consider Gary Job Corps for assistance ... Call admissions counselor Ms. Edens for Angelina County & surrounding counties 936.639-1351, ext 5237 or (cell) 936.417-3422, Mon-Fri 8am-5pm to schedule appointment
The Lufkin Branch of the NAACP will be providing two scholarships to two graduating seniors who plan to attend, (or is already attending), Angelina College ... Scholarship applications, with the required documents, must be stamped and/or received by April 30, 2021 ... to obtain a scholarship application, please contact your school Counselor or church or you may contact the local NAACP office at 936.255-0428
••••• SPAY •••••
YOUR FEMALE DOGS & CATS ... Wendy's Misfits Rescue in Lufkin offers a very low cost program to spay female dogs cats. You must be resident of Angelina County ... NO INCOME QUESTIONS ASKED!! We cover basic cost of surgery. Owner pays for required rabies vaccine & small extra fee if pet is in heat. (text/call) 502-548-4182 or spayneuter73@yahoo.com
The WIOA Program is a federally-funded program designed to minimize the impact of job loss and to create a pathway for job seekers to obtain employment. WIOA Services are FREE and aimed to increase earnings and educational opportunities for adults 18+ and youth 16-24. Contact James Parry at jparry@detwork.org
••• CELEBRATE RECOVERY •••
meets every Tuesday at 6:30pm at Solid Rock Church, 16663, FM 2109 in ZAVALLA - for everyone with hurts, habits, hang-ups with drug/alcohol abuse, anger, fear, grief, marital problems, overeating, physical/sexual abuse, pornography & more ... We are a safe place for worship & reflection ... Lesson or testimony on principles & steps of recovery
•••••• SNIPS ••••••
(Spay Neuter Initiative Pet Society) has available appointments for low-cost cat & dog spay/neuter surgeries ... Call us at 409.384-8251
THE WOMEN'S SHELTER OF EAST TEXAS
provides crisis advocacy to victims family violence. Serving Angelina, Houston, Nacogdoches, Polk, Sabine, San Augustine, Shelby & Trinity counties. Toll-Free Crisis Hotline 1-800-828-SAFE
• IMPACT THRIFT STORE •
is a non-profit volunteer organization to help children in East Texas when coming into foster care ... Accepting donations ... We use what we can & sell the rest to raise much-needed funds for time-of-need items ... Visit our store Mon-Fri 10-4 & Sat 10-2 at 720 E. Main in Nacogdoches 936.205-5921 or impactnac@yahoo.com