EVENTS
PLEASENT HILL BAPTIST CHURCH OF SPURGER 112th ANNIVERSARY HOMECOMING REVIVAL:Fri & Sat 7pm & Sun 11am, Oct 1-3 at Pleasent Hill Baptist Church, 4274 FM 2992 in Spurger ... Evangelist Pastor Eric Lawerance ... Everyone Welcome! For more information call 409.782-9136
JEWELRY SALE FOR MEN, WOMEN & CHILDREN:
Fri & Sat, Oct 1-2, 9am-5pm at 919 FM 2680 in Lufkin (7/10th of a mile down Allen Gin Road/FM 2680 on left). CHILDREN's JEWELRY $1. & ADULT JEWELRY $5. Don't miss this sale!
••TEEING OFF FOR TUCKER••
Sat, Oct 2, 8am at Neches Pines Golf Course, 900 Lumberjack Drive in Diboll ... 4-Man Scramble $400./per team, prizes for 1st, 2nd & 3rd place! Come help Tucker, a 3-year old brave, little guy battling Hepatoblastoma ... all proceeds go to assist with medical costs. Contact Cory Hines or Becki Byrd to sign-up or for more info: chines@chesterisd.com or beckib@chesterisd.com or call 936.829-5086
HERRINGTON CEMETERY MEETING: Sat, Oct 2, 10am at Huntington City Park On Linn Street in Huntington, please plan to attend
••••••••••• ATTENTION •••••••••••
VETERANS, FIRST RESPONDERS & GENERAL PUBLIC ... COME ONE, COME ALL Mon-Fri, 8am-1pm every week at VFW Post 1836, 1800 Ford Chapel Road in Lufkinfor Coffee, Donuts, Breakfast, Games ... Donations accepted! For more details call 936.635-5199
Woodville Lil Eagles Head Start/EHS Program is excepting applications for the 21-22 school year ... several spots open in our Pre-School class, ages 3 & 4 right now ... income based, educational, nutritional, health screenings & social services provided FREE of charge to those who qualify ... for more details call 409.200-2817 or 409.200-2279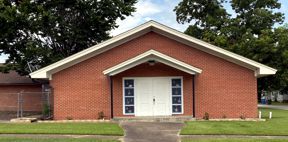 •• CELEBRATE RECOVERY ••
Every Sunday, 6pm-8pm at Lufkin Community Enrichment Center, 711 N. Second St. in Lufkin ... All ages welcome! (cell) 936.676-1399 or cr@lufkincec.org or go to www.lufkincec.org/cr or see us on Facebook Lufkin Community Enrichment Center
Has CANCER affected you or someone you know? WE CAN HELP! Direct Assistance, Client Navigation, Prevention & Education, Support Groups ... Serving Angelina, Nacogdoches & Polk Counties. Call 936.899-7307 or info@cancerallianceofhope.org or visit our website www.etxcancerallianceofhope.org
•••••••••••• 42 • 42 • 42 ••••••••••••
Mon & Fri every week, noon-2:30pm at Angelina County Senior Citizen Center, 2801 Valley Drive in Lufkin ... We ask that you plan to stay the full time ... Lunch $2. Come join the fun!!
THE 34th ANNUAL CHRISTMAS IN KENNARD presents "A Country Christmas in the Pines" on Sat, December 4, 2021 ... starting at 9am with Kennard Trade's Day, Christmas Parade & at 6pm Christmas tree lighting ceremony ... welcoming the 4th annual Chili Cook-Off participants, registration starts Sat, Dec 4 at 7am ... chances to win a Husqvarna Z248 0-turn Mower are $1. each or 6 for $5., tickets may be purchased at Curry's Grocery or Commercial Bank of Texas in Kennard. For info regarding booths contact Donell Copaus 936.222-7137 or 936.655-2899 or Tracy Copaus 936.222-6340, for info about Chili Cook-Off contact Fire Chief Don Parrish 936.222-1671 or Lori Parrish 936.545-7160
••••• KENNARD TOY DRIVE •••••
please donate a new, unwrapped toy for a child this Holiday Season (any age, any gender) by Fri, December 10, 2021 ... drop off locations: Curry's Grocery & Commercial Bank of Texas in Kennard and Lakeside Grocery in Ratcliffe. For more info contact Jessica Best 936.222-0858 or Shelby Best 936.671-3536
••• CELEBRATE RECOVERY •••
meets every Tuesday at 6pm at Solid Rock Church, 16663, FM 2109 in ZAVALLA & every Friday at 7pm at First Christian Church, 1300 S. First in LUFKIN - for everyone with hurts, habits, hang-ups with drug/alcohol abuse, anger, fear, grief, marital problems, overeating, physical/sexual abuse, pornography & more ... We are a safe place for worship & reflection ... Lesson or testimony on principles & steps of recovery
WORKFORCE SOLUTIONS DEEP EAST TEXAS (WSDET) is accepting applications for Child Care Services to help more families in region pay for child care. The financial aid is available through federal, state & local funding from TEC. Once enrolled parents may select among nearly 100 participating child care providers. Parents are encouraged to visit www.detwork.org or call 1.800.256-1030 for more information
••• FOR FREE EDUCATION •••
AND CAREER TRAINING for those age 16-24, consider Gary Job Corps for assistance ... Call admissions counselor Ms. Edens for Angelina County & surrounding counties 936.639-1351, ext 5237 or (cell) 936.417-3422, Mon-Fri 8am-5pm to schedule appointment
WENDY'S MISSFITS RESCUE OF LUFKIN offers very low cost surgery to spay your female cats & dogs ... Must be a resident of Angelina County. No income questions asked (cell) 502.548-4182 or spayneuter73@yahoo.com
The WIOA Program is a federally-funded program designed to minimize the impact of job loss and to create a pathway for job seekers to obtain employment. WIOA Services are FREE and aimed to increase earnings and educational opportunities for adults 18+ and youth 16-24. Contact James Parry at jparry@detwork.org
•••••• SNIPS ••••••
(Spay Neuter Initiative Pet Society) has available appointments for low-cost cat & dog spay/neuter surgeries ... Call us at 409.384-8251
THE WOMEN'S SHELTER OF EAST TEXAS
provides crisis advocacy to victims family violence. Serving Angelina, Houston, Nacogdoches, Polk, Sabine, San Augustine, Shelby & Trinity counties. Toll-Free Crisis Hotline 1-800-828-SAFE
• IMPACT THRIFT STORE •
is a non-profit volunteer organization to help children in East Texas when coming into foster care ... Accepting donations ... We use what we can & sell the rest to raise much-needed funds for time-of-need items ... Visit our store Mon-Fri 10-4 & Sat 10-2 at 720 E. Main in Nacogdoches 936.205-5921 or impactnac@yahoo.com